The Legendary, Gil Bridges
Motown recording artist and founding member of his band, Rare Earth.
Gil was the one, and only, original band member beginning with the Sunliners and throughout all the years of Rare Earth who played and sang on every song recorded.

In 1974, there was a court battle between certain band members for the name of Rare Earth. Gil won the decision and was granted the name. Even through the betrayal and disloyalty of band members, Gil prevailed. With various artists throughout the years, Gil kept the band writing, recording and playing to sellout crowds all over the world for almost seven decades. He was a great legend of music whose history tells an amazing story with Rare Earth breaking through the barriers of racial divide to become Motown's greatest selling white band in history.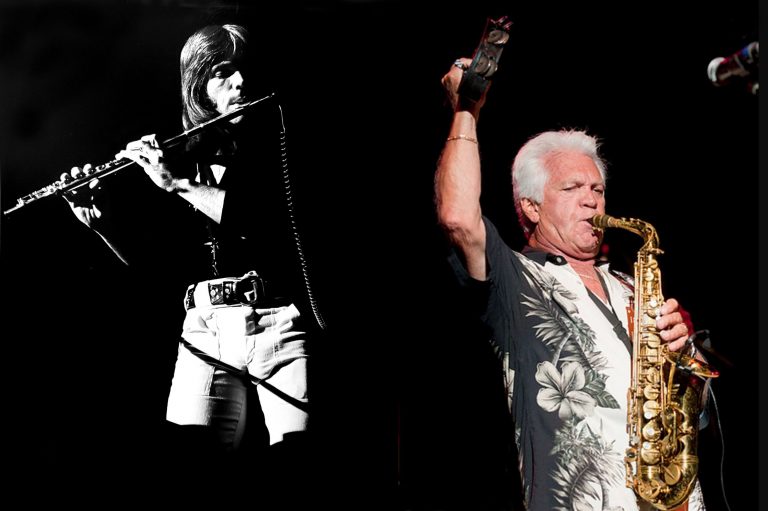 They played millions of concerts worldwide with venues such as Madison Square Garden, and huge festivals like the California Jam and the Atlanta Pop Festival. Rare Earth shared the stage with a multitude of performers who were the all-time greatest rock bands of the 60s and 70s, such as Jimi Hendrix, Grand Funk Railroad and many, many more. They played on countless notable TV shows like Rock Concert, Midnight Special, and The Ed Sullivan Show. Gil was a licensed pilot and flew the band to many of those gigs. To this day, Rare Earth's songs are still used in countless commercials, movies and video games.
Gil was born July 14, 1941 in Detroit, Michigan. He began his musical journey on stage by playing the saxophone for his grade school graduation. He went on to play in the marching band for Mumford High School where his music teacher selected students to form a band of which Gil was one of those chosen. He said this was the beginning of his thoughts of playing in a band. This moment in time sparked what would become a long and successful career in the circle of music as the legendary front man and proprietor of his band, world-renowned, Rare Earth.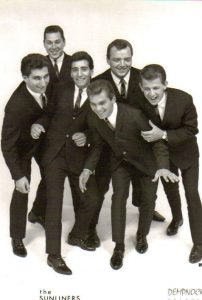 During his high school years, Gil was asked to join a band called the Glo-Worms, but Gil told them he would not join a band called the Glo-Worms. At the time, Gil drove a 1956 Ford Sunliner convertible. He suggested the band be called The Sunliners, after his car. The boys agreed. Throughout the 1960s, The Sunliners made quite the name for themselves around the Detroit music scene, and it wasn't long before word spread and they were being booked into venues spanning from Detroit's own Club Cliché, Ann Arbor's college town clubs, The Dells, and Grandmothers all the way to the East Coast playing gigs like the famous Peppermint Lounge in New York City. Shortly after returning from New York the band decided to change their name to Rare Earth.

In 1969, Motown Records signed Rare Earth and placed them on a new subsidiary label named specifically after them. Although they were not the first all-white group to be signed to Motown, they were its first all-white rock band. Rare Earth ushered in an entirely new musical era for the label. Motown Museum remembers Gil as a trailblazer during an era of major cultural change.
In the 1970s, Rare Earth climbed the charts and sold hit after hit, such as; "I know I'm Losing You," "I Just Want to Celebrate," "Tobacco Road," "Hey, Big Brother," and "Get Ready" – a groundbreaking, 21-minute jam session whose radio version rose to number 4 on the Billboard Hot 100. While with Motown, Rare Earth earned several gold and double plantinum albums, two certified-gold albums, one certified-platinum album and continued to sell millions of records worldwide.
Rare Earth continued touring and selling out venues until the pandemic hit in 2020. During that time, Gil was working on the edit of his memoir entitled, Rare Earth—the Real Story. He always thanked the Lord for having such a beautiful life, and for being able to do the work he loved as a musician. His words were, "It's all about God and family." December 8, 2021, Gil passed away from complications of Covid. However, there's no doubt, the sound of Gil's beautiful voice and his crooning saxophone will withstand the tests of time forever.
Recently, I was listening to a family converse about feeling blessed because they had gotten the chance to meet Gil. I was drawn to the smiles on their faces as they were remembering him; and I thought, 'During his lifetime, if all the smiles that he brought to people's faces all around the earth could be counted, what would that number be?' Such a beautiful and deep question. I am among those who smile and feel blessed to have followed the legacy of such a talented and humble man.

Gil's wife,
Johnnie Sue Bridges